How to Travel to HaLong Bay from Hanoi? A Complete Guide
HaLong has long been Vietnamese's national pride. It would be a crime to skip this gorgeous locale! Our guide will detail how to get from Hanoi to HaLong Bay.
Complete Guide: Get from Hanoi to Halong Bay
How to Travel to Halong Bay ?
Ha Long is a federal gem that no Vietnam tourist should overlook. But how to get from Hanoi to HaLong Bay in the most budget pathway? This article will alleviate this pressing issue for you. Extra tips for expenditure reduction are also covered!
Overview of Ha Long
It is one of the most stunning natural wonders - Source: Wikimedia.
HaLong is lauded as one of the most stunning natural wonders in northern Vietnam, situated quite close to the border of China. The Bay entails around 1,500 square kilometers and 1,600 islets constructed of limestone. In 1994, it successfully snatched UNESCO's " World Heritage Site" moniker.
Most of the Bay's islands and karst limestone pillars remain unoccupied and untouched by human activity. In the eyes of many admiring travelers, Ha Long might be comparable to a heavenly utopia from blockbuster movies.
And such a notion does not stray far from the truth; in reality, HaLong is the birthplace of thousands of rare animal species. Furthermore, this gorgeous destination even served as a consistent background for tons of renowned film sequences.
How to Travel from Hanoi to HaLong Bay?
By All-in-one Cruises
All-in-one cruises - Source: Flickr.
Package cruises are among the most popular alternatives, especially for newcomers who are still quite confused about traversing tactics in Vietnam. These voyage trips cover everything, from rooms and food to tourist excursions.
English-speaking tour guides are shrouded in pricier packages, ensuring you bask in nothing but the most immersive delight! Extra services, such as spas, casinos, and afternoon tea parties, also serve as a lovely bonus.
With all these added luxuries, it comes as a huge surprise that their average cost is pretty reasonable: around $48 for a day cruise and $130USD for an overnight cruise per person. So do not hesitate to board one right away for the best trip experience!
Take a look at our offers here for the most budget and comfortable packages
By Shuttle Buses
Both foreigners and Vietnamese locals give them immensely favorable feedback. After all, shuttle buses are pretty diverse, convenient, and easily accessible. A wide range of options from low-priced to opulent is feasible, catering to all budgets and preferences. And the timing also proves to be decent - only around 3 hours from Hanoi travelling to Halong Bay.
Three primary types are available: Classic, Luxury, and Limousine vans. Classic remains the most popular, spanning from 16-seat minivans to 30-seat, 35-seat, and 45-seat models.
Much less common is the Luxury, which manifests in the form of a 9-seat Limousine accompanied by high-quality amenities. In the same vein, Limousine buses offer tons of extra food service and even drop off their tourists at their chosen destinations.
The bus tickets cost about 8-10USD/person. Please be advised that it might drop off you at Halong City only(about 7km to Tuan Chau Harbor, where most of Halong Bay cruises depart).
By Public Buses
Regular local bus - Source: Wikipedia.
A word of caution: public buses lag miles behind shuttle buses in terms of convenience. They are heavier, more condensed, and the capacity is far less assuring. Still, it is a terrific option for budget customers! The timing of both options also bears a striking resemblance - ranging around 3 hours only.
My Dinh station is one of the most well-rated, connecting to major tourist destination provinces such as Quang Ninh, Lao Cai, Yen Bai, and Phu Tho. Giap Bat and Gia Lam are also viable alternatives, though their reaches are far more limited. Most of the bus companies chose My Dinh as their headquarter.
Check out our transportation options as below:
By Private Cars
It would be terrific if you had your private cars, but we know that this is far from the case for most tourists. Nevertheless, such an option should not get struck off your list completely; you may call for a cab or rent services from cruise businesses.
Private cars are one of the fastest means to get to HaLong (only 2 hours or even less) - but also the most expensive. Weigh the pros and cons to pick the optimal solution for your demands!
What are The Lowest-Priced Cruises to Book in Ha Long Bay?
Le Journey Cruise is the cheapest out of the bunch, only from $123 (even lower than the industry's standard benchmark of $130) while still delivering top-notch services. Adela Cruise or Scarlet Pearl Cruise are highly recommended, too.
Conclusion
Our article has presented four diverse alternatives to traversing from Hanoi to HaLong Bay. Each solution entails its distinct upsides and drawbacks, so assess them critically to yield an optimal decision! Write to us if you still need more advice and support on this particular issue.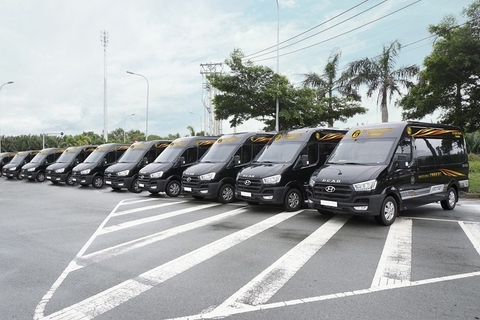 Destination:

3 hours

Duration:

Daily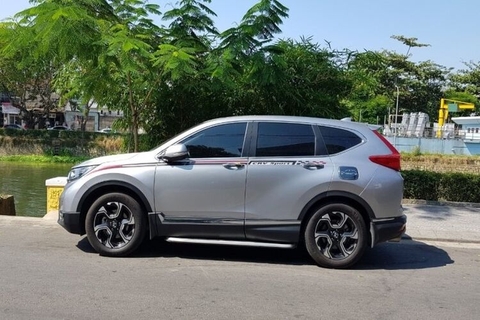 Destination:

3 hours

Duration:

Daily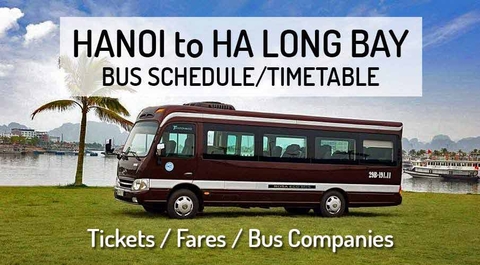 Destination:

3 hours

Duration:

Daily
you are watching:
How to Travel to HaLong Bay from Hanoi? A Complete Guide