Traveling from Hanoi to Halong Bay by shuttle bus is the most convenient way and becoming choices of many travelers. But when do these buses depart, how much do they cost, and which companies should you take to get a nice ride?
Together with CruiseInHalongBay.com, let's explore the best Hanoi to Halong Bay shuttle bus services for you!
Types of Shuttle Buses
There is no problem at all taking a shuttle bus from Hanoi to Halong Bay. Many companies offer this service with a range of bus types, from standard to luxury shuttles. 
Standard shuttle bus
These buses typically have 16 to 35 seats. They're equipped with all the basic amenities, like AC, comfortable seats, and wide windows. The most popular brands are Ford Transit, Daewoo Car, and Samco Bus.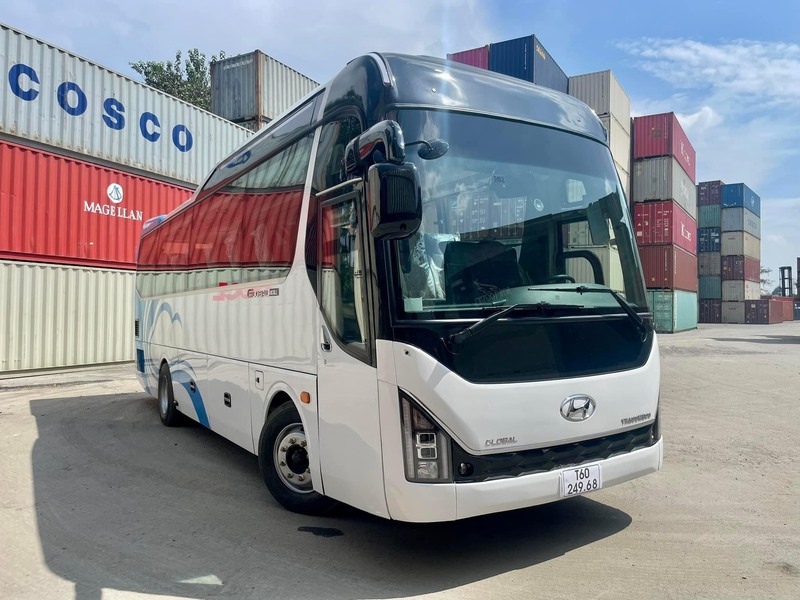 Luxury shuttle bus
A limousine or luxury shuttle bus is a more private and comfortable way to get from one Hanoi to Halong. These vehicles usually have fewer seats, with 7 to 12 people max. Not only does a luxury shuttle bus take fewer people, it also comes with extras like massage seats, a tablet DVD player, private headphones, and more.
Thanks to its smaller size, travel with these luxurious limousines will also get you to Halong Bay in a shorter time.
Shuttle bus provided by the cruises operators
If your goal is to get to Halong Bay cruises, the best way to get there is to take the buses that the cruise company provides. It's up depend on different cruises that they would provide standard of luxury buses. For example, cheaper cruises usually offer standard buses, while more expensive ones offer  luxurious shuttle to match their standard of services.
Another good thing about taking cruises' buses is that they know exactly where and when to drop you off, so you won't have to deal with any confusion or worry about missing the cruise when arrive.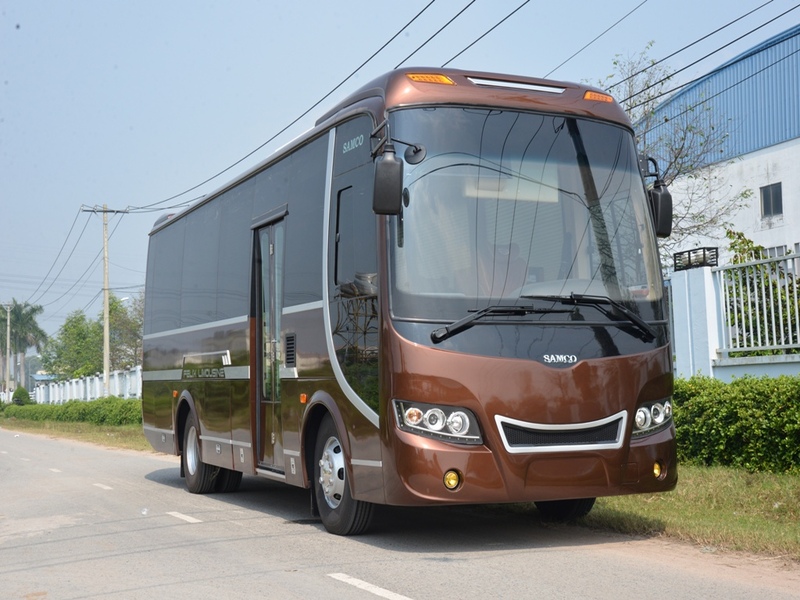 More options to travel to Halong Bay at: How to get to Halong Bay in 2023
Schedules and prices
Schedules
There are many scheduling options for the Hanoi to Halong Bay shuttle bus throughout the day, from early morning to late at night.
The standard Hanoi to Halong Bay shuttle bus picks up between 7:45 and 8:15 a.m and arrive Halong Bay at 11:30 p.m. During the trip, the shuttle will stop for a short 30-minute break.
You can choose from more schedules with a luxury shuttle bus or limousine. They leave Hanoi to Halong Bay every 1 hour daily starting from 5:00 to 19:00.
The buses for cruises usually leave at set times so that they can get to the Marina in time for the trip. They begin to pick up between 7:30 and 8:15.
Prices
The price of Hanoi to Halong Bay shuttle bus services are ranging from 12USD to 20USD per person for 1 way. The round-trip price will be less expensive, ranging from $20 to $30 USD.
Price differences are mostly due to the quality of the bus services. Like many others serivces, the more expensive the better experience on the bus you'd have.
Below is the sum up of Hanoi to Halong Bay shuttle bus schedule and prices:
| Bus type | Schedule from Hanoi | Scheduled to Halong Bay | Prices |
| --- | --- | --- | --- |
| Standard Shuttle bus | 7:45 - 8:15 | Before 11:30 | 12 - 15USD |
| Luxury shuttle or limousine | Every 1 hour from 5:00 | Every 1 hour | 15- 20USD |
| Cruise's buses | 7:30 - 8:15 | Before11:45 | 15 - 20USD |
Pick up & drop off
All shuttle buses from Hanoi to Halong will pick you up at your hotel in the Old Quarter. However, standard or cruise buses will only drop you off at Tuan Chau Marina, where all the overnight cruises depart.
If you'd like to be taken to Halong city or others area of Quang Ninh Province, limousine vans would be a better choice as they do offer this service.
.
Top 5 Hanoi to Halong Bay shuttle bus services
With the new highway 5B connecting Hanoi and Halong Bay, the trip between the two places now only takes 2.5 to 3 hours, if you count the breaks. That's why there are many shuttle bus lines from Hanoi to Halong Bay. These are the most popular choices:
CruiseInHalongBay.com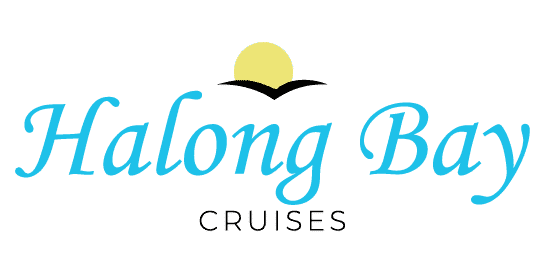 CruiseInHalongBay.com is a leading company for providing shuttle bus services in Halong Bay. The shuttle buses and limousines are cleaned and well-kept, with punctual schedules and reasonable prices. It's also focused on the foreign travel market, making it easy for you to communicate and have a hassle-free trip to the stunning Halong Bay.
Schedule: Every 1 hour daily from 5:00 to 19:00
Service type: Standard shuttle bus, limousine
Pick up: From Old Quarter
Drop off: Tuan Chau Marina or your hotel in Halong City
Rate: 15USD per person
Contact: Contact us
Ka Long shuttle bus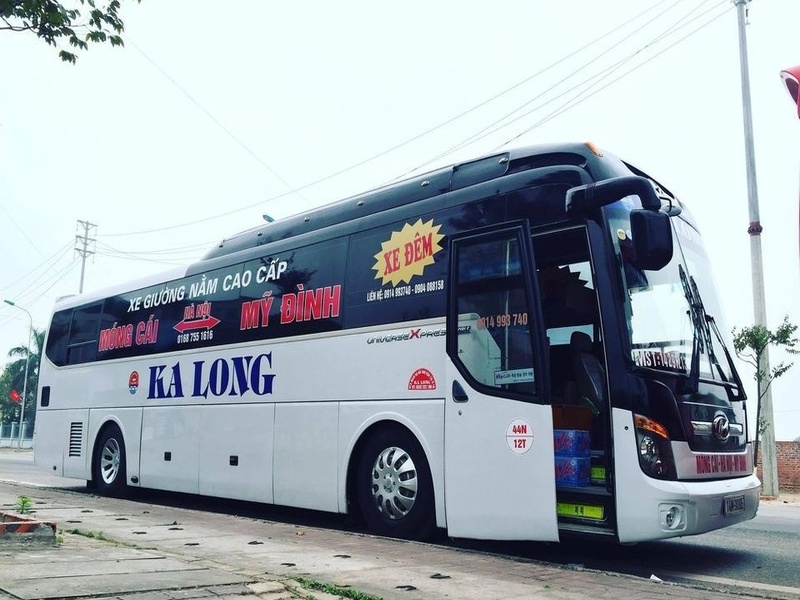 Ka Long is the most reliable company for providing shuttle buses between Hanoi and Halong Bay. They're using mostly 41-seat buses with spacious seating areas. However, they're only having a nightly schedule and not offering pick-up from hotels.
Schedule: 20h30, 21h30 and 22h30
Pick up: My Dinh Bus Station or Giap Bat Bus Station
Drop off: Ha Long Bus Station
Price: 200,000vnd
Contact Number: +84 981 413 413
Phuc Xuyen limousine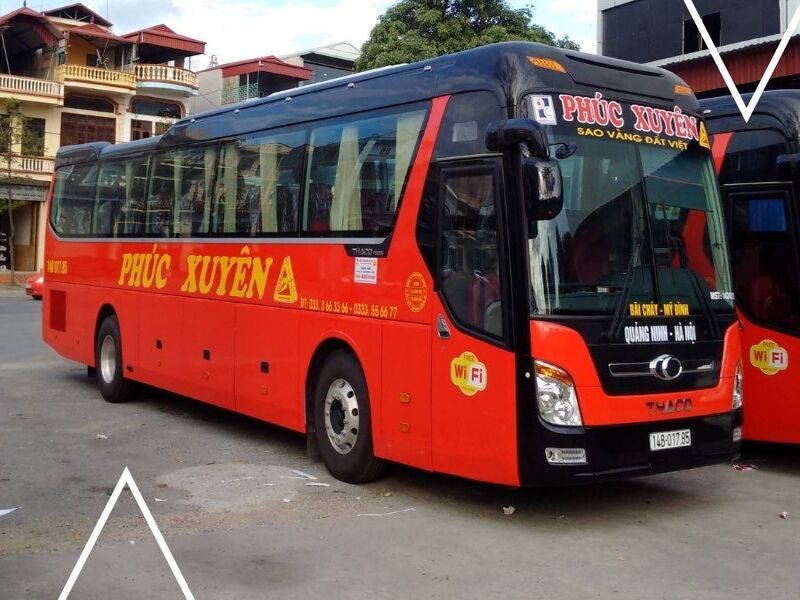 Phuc Xuyen is the next company on our trusted list. The company has been operating for nearly 30 years, with 30 shuttle buses and limousines departing daily from early morning until 21:00. Besides, their call centre is understaffed 24 hours a day; make sure to meet all your requests and bookings at any time.
Schedule: Every 1 hour
Pick up: From your hotels in Hanoi
Drop off: Your hotels in Halong Bay
Price: 240,000vnd – 290,000vnd per person
Contact No: +84 1900 6799
Ha Long Limousine
Despite being a newcomer to the Halong transportation market, Ha Long Limousine quickly proved its ability to become your choice when travelling from Hanoi to Halong. The company put privacy as their top priority by only providing 9–12-seat limousines with massage system seatings, AC, and entertainment screens on board. A journey of 3 hours will become an interesting yet relaxing one.
Schedule: Every 1 hour
Pick up: From your address in Hanoi
Drop off: Your address in Halong Bay
Price: 250,000vnd per person
Contact no: 1900 0381
Hoang Khoi Limousine
Hoang Khoi is the final company on our list and also the only one that offers the sleeper Hanoi to Halong shuttle bus. Their fleet included 12 Thaco buses with 22 liable cabins. There's also an indoor toilet for guests convenience. However, please be advised that they won't offer pickup service from your address.
Besides, Hoang Khoi also offer a small size limousines with 9 – 12 seats.
Schedule: 01h00, 01h10
Pick up: 447 Nguyen Trai str, Hanoi
Drop off: Halong Bus Stop
Price: 260,000vnd – 280,000vnd
Contact: +84 915 268 555
Extra tips
Try to book a seat in the middle: Most of the buses are designed for Asian markets, so the size might be small for Western tourists. We suggest you book and choose the seats in the middle of the bus for the most spacious spaces possible. Most of the buses allow you to choose a seat in advance for a small extra charge. Considering a long journey of 3 hours, a couple of dollars will be worth it.
Keep the ticket until you get off: The bus company might ask for your tickets at the end of the journey. Though it's not popular, it's better to keep it until you get off to avoid any confusion.
If you're going with the cruise, book the cruise's bus: Many tourists travel to Halong only for the cruises. We strongly recommend booking the bus operated by your travel agent to ensure that you won't miss the cruise. Travel with the buses operating by the cruise, or your travel agent will keep them aware of your arrival, even in case the bus might be late.
If you're travel from others places to Halong Bay, take a look at our detailed guides: 
Hanoi to Lan Ha Bay: 3 most common ways (2023 Updated)
Halong Bay to Ninh Binh: How to travel in 2023
FAQs
What's the distance from Hanoi to Halong Bay?
The distance between Hanoi to Halong Bay is about 163km.
Should I take the shuttle bus to Halong Bay cruise?
Yes. All the shuttle bus from Hanoi are designed to get to Halong Bay on time for the cruise
How long does it take to travel from Hanoi to Halong by shuttle bus?
A Hanoi to Halong Bay shuttle bus will take 2.5 hours to 3 hours, including 20 – 30 minutes short break along the way.
Related articles